June 17, 2014
From the Archives: A Record of Artistic Collaboration


Jack Mitchell was friends with so many great artists of his day. This led to some interesting artistic collaborations. In early 1970 Jack photographed dancer/choreographer Lar Lubovitch and his dance company extensively, including a beautiful series of nude studies of Lar in both black and white, and color.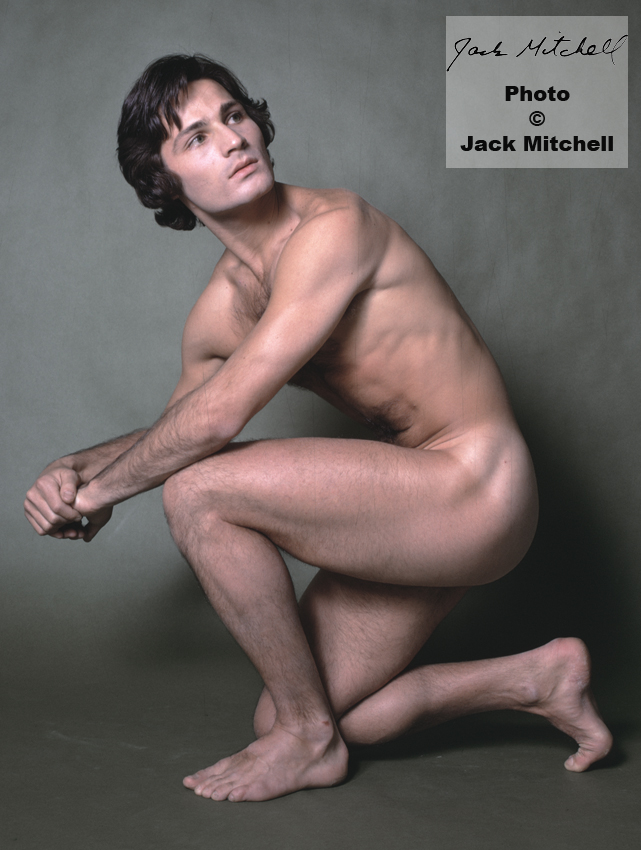 Lowell Nesbitt, a painter of large-scale photo-realistic nudes was a great friend of Jack's and also knew and admired Lar and his dance work. Lowell was preparing for a solo gallery show later that year and asked to use some of Jack's nude studies of dancers as source material for some of his paintings. Here, discovered in the archives is Jack's photograph of Lar...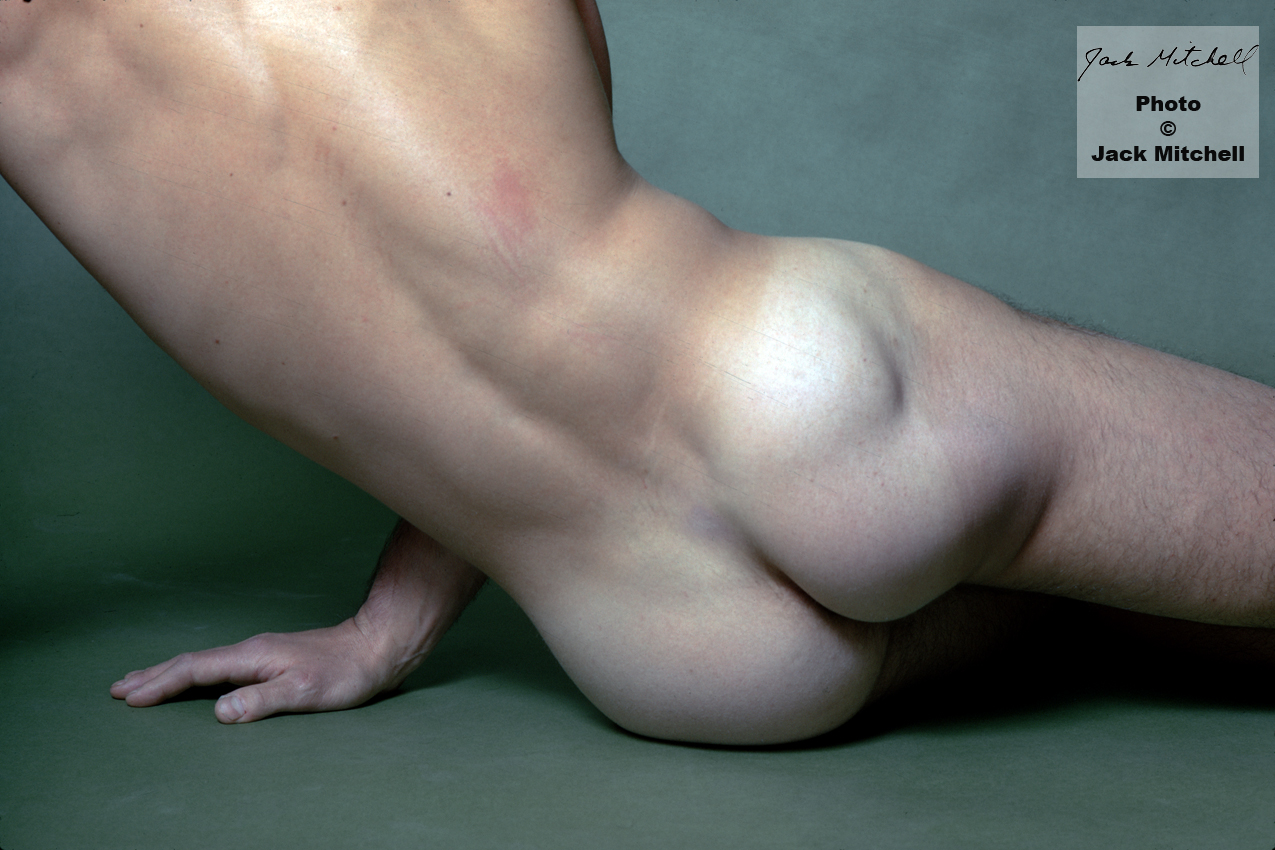 ...and Lowell Nesbitt standing next to the beautiful five by eight foot oil painting he created using Jack's photograph as inspiration.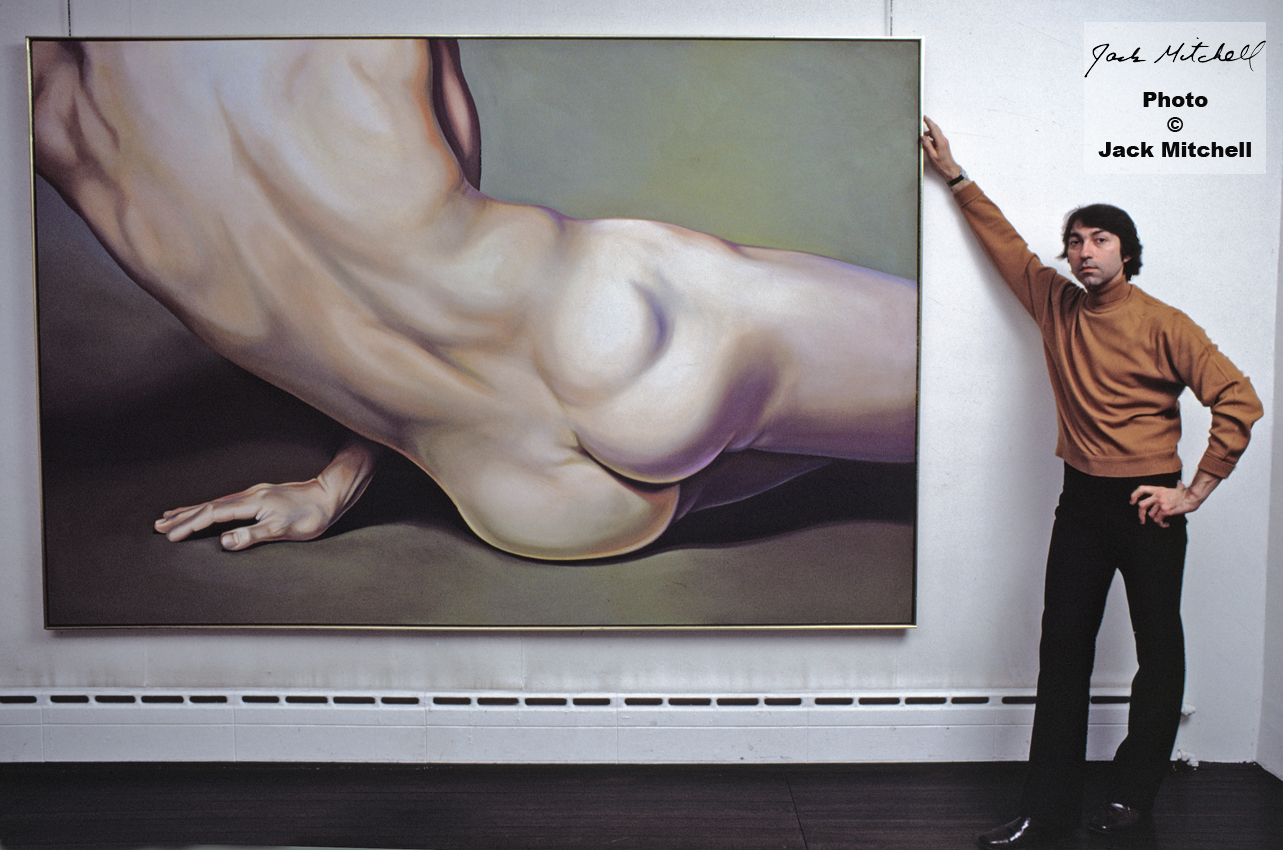 Nesbitt, who in his early career shared a large West 14th Street studio with hyper-realist painter Ian Hornak purchased a 12,500 square foot former NYC Police stable building on West 12th Street and converted it to a studio and living space. This massive structure included a rooftop patio and garden, an indoor swimming pool and a four-story atrium. Nesbitt was famous for entertaining and held many parties there, attended by Jack Mitchell and his partner Bob, and art world figures including Andy Warhol, Larry Rivers, Robert Indiana, Jasper Johns, and Robert Motherwell.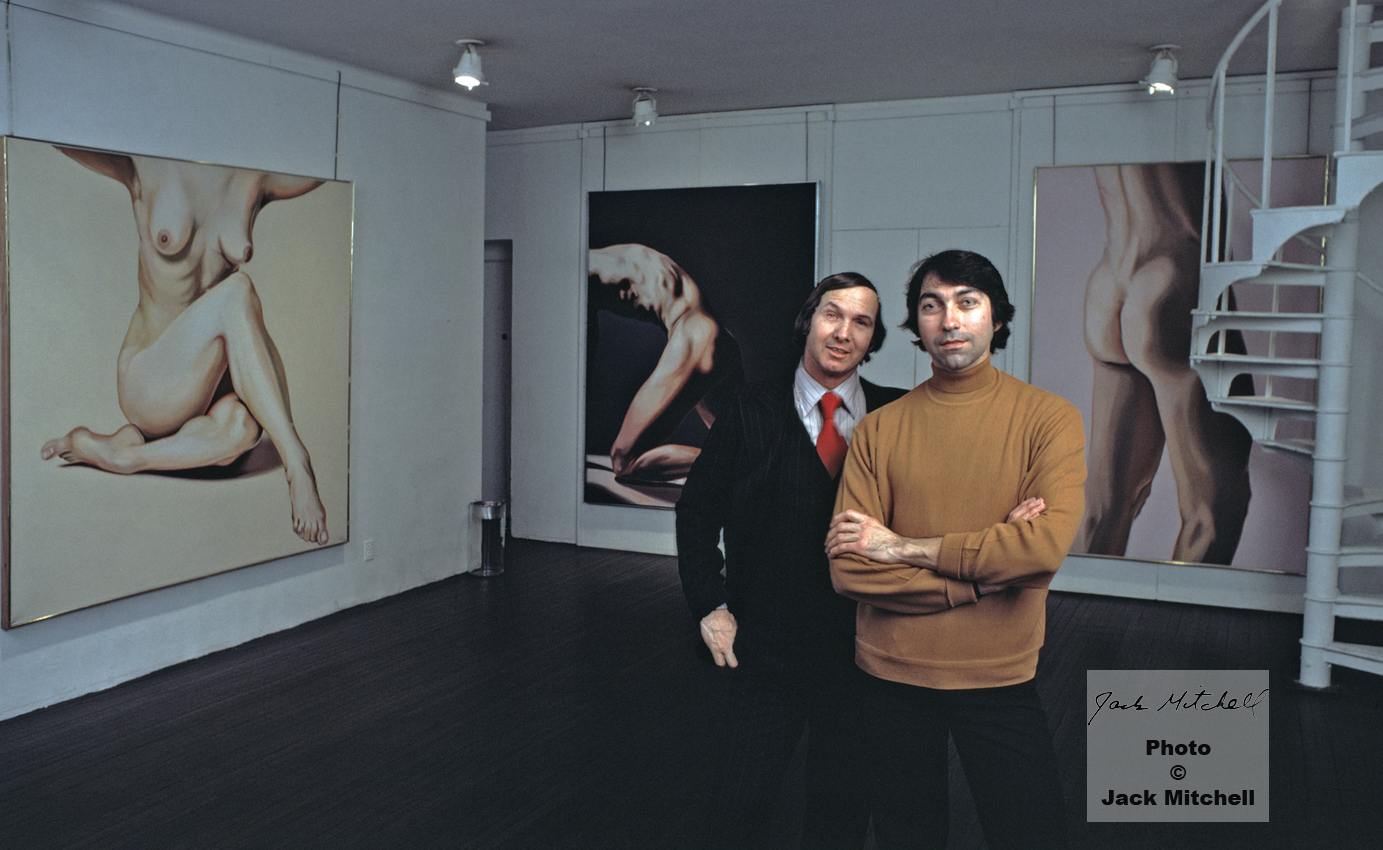 Nesbitt was discovered dead at age 59 in his SoHo loft of what was deemed natural causes in 1993. Fashion designer Diane von Furstenberg bought his home. Nesbitt's paintings are in permanent collections of major museums, including the Smithsonian in Washington D.C., the Museum of Modern Art in New York, and museum and major collections in Israel, France, Italy and Germany.