June 25, 2014
Discovered in the Archives: Stephen Varble


I was thrilled to discover these color transparencies in the archives today. I had no idea Jack had photographed Stephen Varble! Stephen Varble was a performance artist who walked the streets of New York's SoHo in the 1970's dressed in incredible outfits he constructed from discarded items he found on the streets on trash day. Jack took these amazing color photographs of Varble in his studio in June 1975.
Here he is in an outfit made from rope, empty milk cartons, chicken bones and Styrofoam packing peanuts!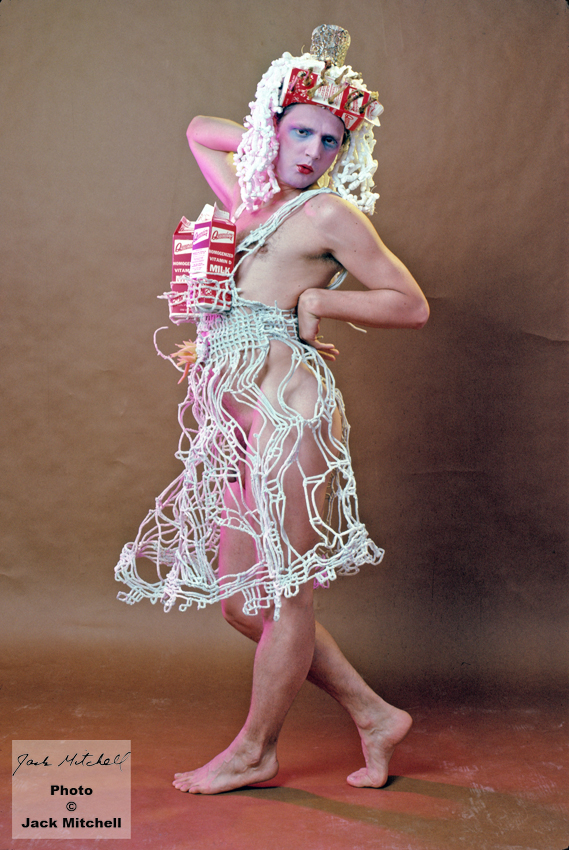 This brilliant gown is made entirely out of white beaded curtain rope and an orange life preserver.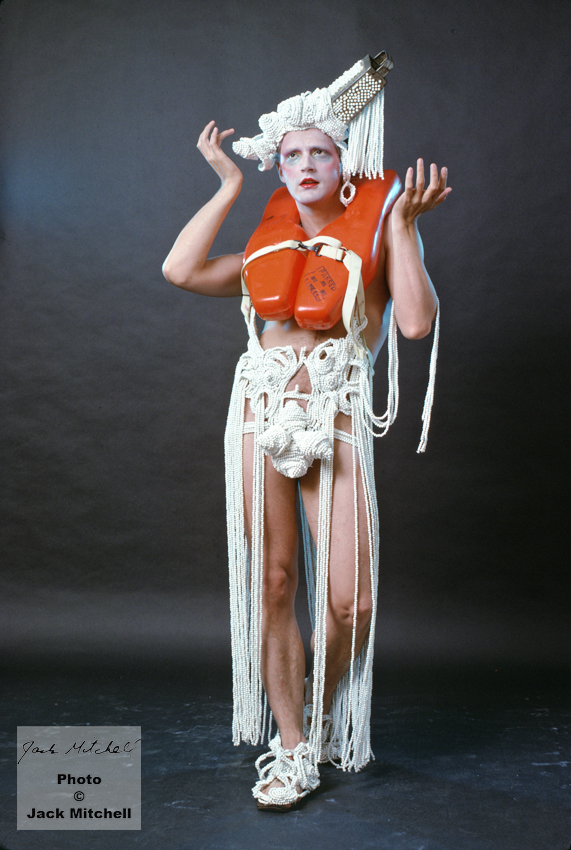 The headdress is a beaded cheese grater!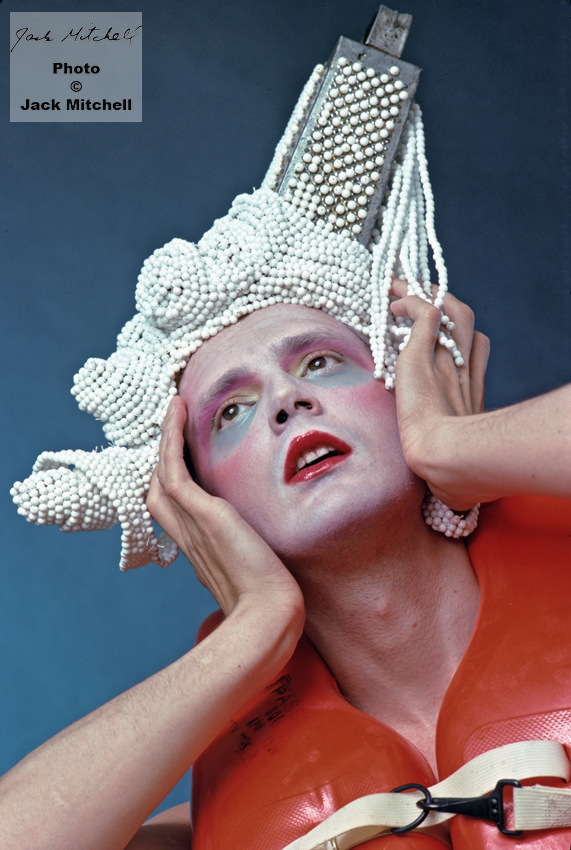 Hands down Stephen Varble would have won any "Project Runway" Unconventional Materials Challenge – because he was the artist who invented the very concept! Varble was a very early AIDS victim, he died in 1985 at age 39.