September 13, 2014
September 13, Jack Mitchell's Birthday


Today (September 13) is Jack Mitchell's birthday.
In celebration of his life and work here are a few of my favorite personal photographs of Jack.
The first (below) is from three years ago, in the spring of 2011. Jack had just come downstairs and
sat down on the steps to rest for a moment. His "Joie de Vivre" just emanates from this photo,
you would never suspect that he suffered chronic back pain from his 2009 injury.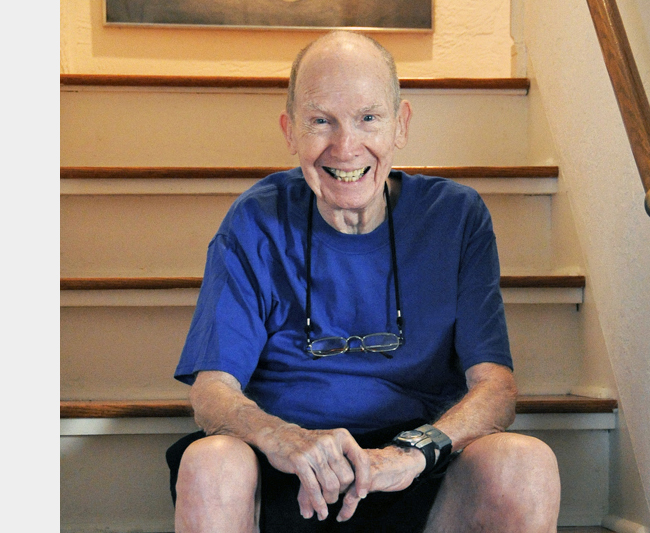 Here he is on March 22, 2012 doing Q&A at the New Smyrna Beach Library
at a special screening of my documentary about his life and work.
The auditorium had a capacity crowd of 250, they had to turn people away!
After the screening and Q&A Jack stayed and signed books of his photographs.
So many people lined up that the signing took more than an hour.
Two people brought their copies of People magazine from December 22, 1980
with his famous cover shot of John Lennon and Yoko Ono for Jack to sign.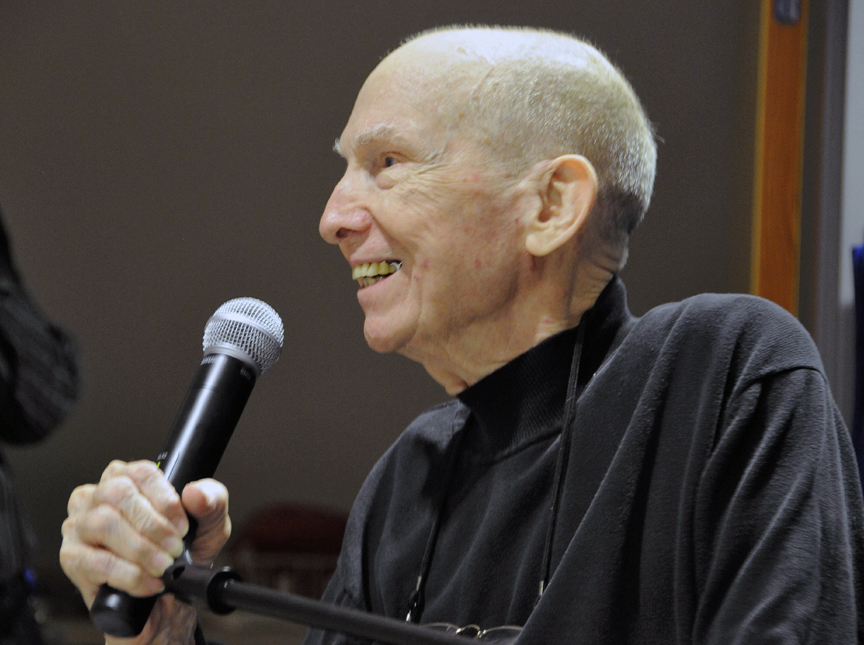 Here is Jack in the kitchen of his New Smyrna Beach home
during my visit two years ago in the fall of 2012, happily making our lunch.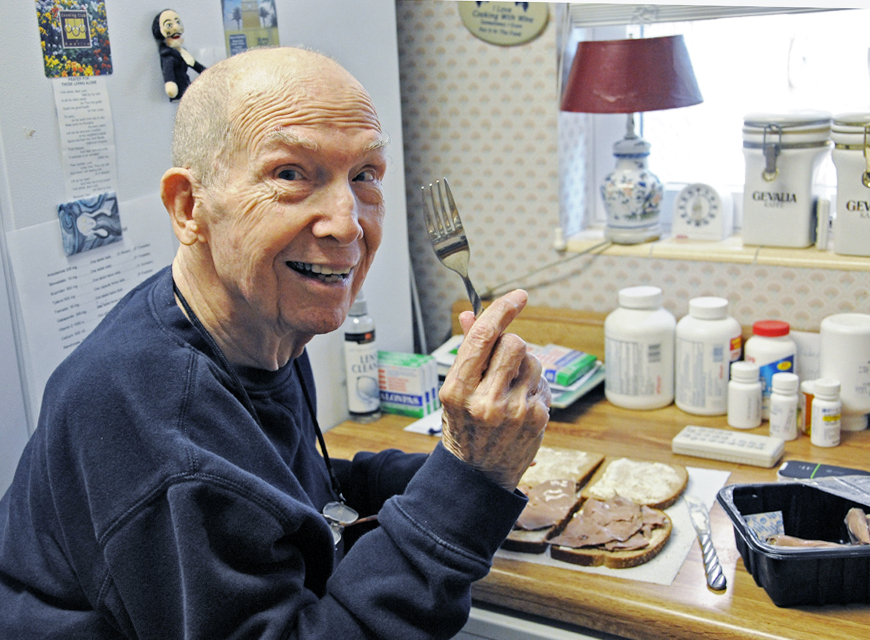 And below is my favorite photograph of Jack and myself, this was taken by
an unknown photographer on May 5, 2004 at the premiere of my film "Superstar in a Housedress"
at Film Forum in NYC. Jack's photographs of Curtis and the Warhol crowd are featured in the film.
One year later I began work on my feature-length documentary about Jack.
These smiling images of Jack, celebrating the joy of living, are the way
I remember him always now.