January 15, 2019
167th Bronx Station


Jack Mitchell Photograph Transformed into

New York Subway Mural
We are proud to announce that a Jack Mitchell photograph of Audre Lorde has been transformed into a huge glass mosaic by artist Rico Gatson as a permanent installation at the 167th Street B D subway station in the Bronx, NYC.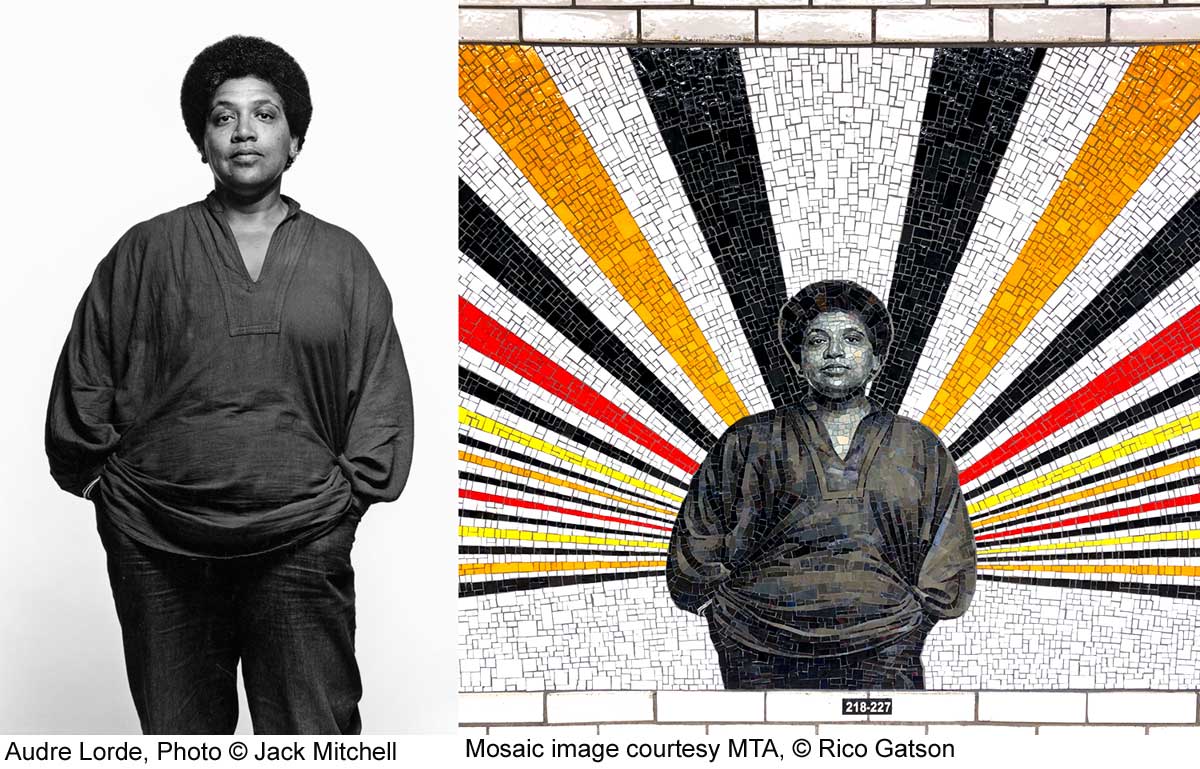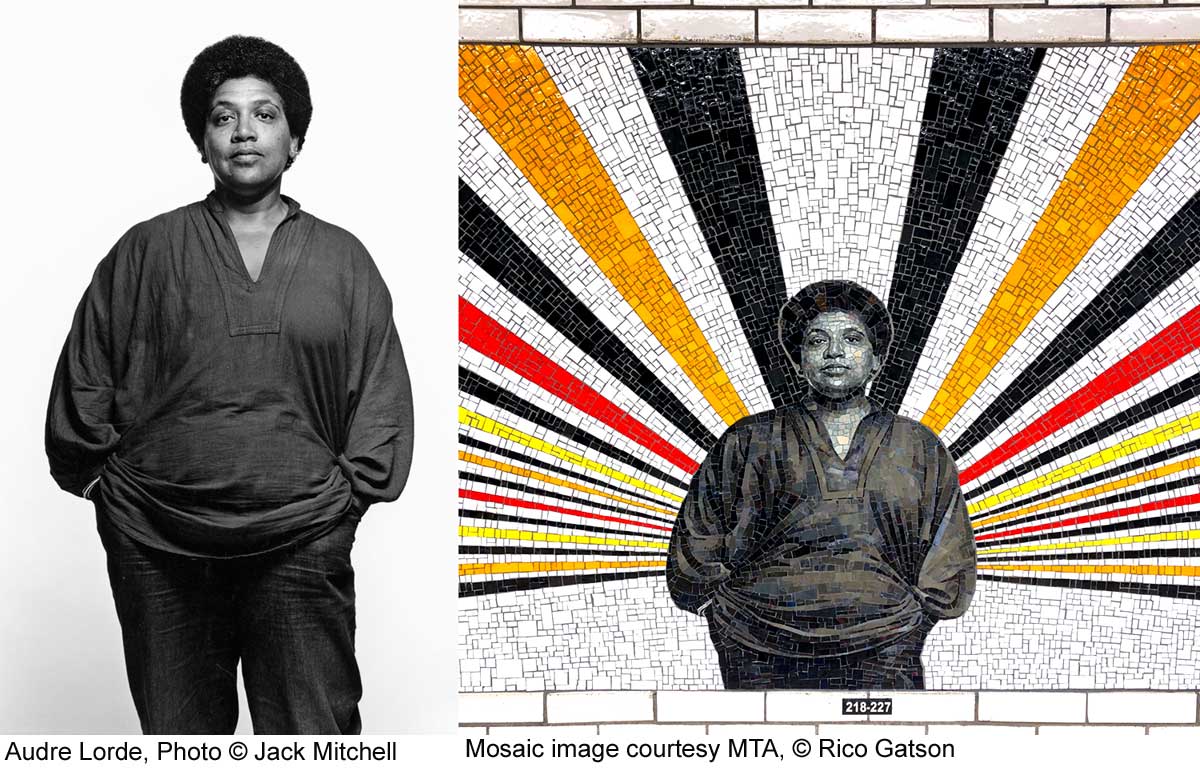 A self-described "black, lesbian, mother, warrior, poet," Audre Lorde (1934-1992), dedicated her life and creative talent to confronting and addressing injustices of racism, sexism, classism, and homophobia. Jack Mitchell photographed her in his studio in 1983.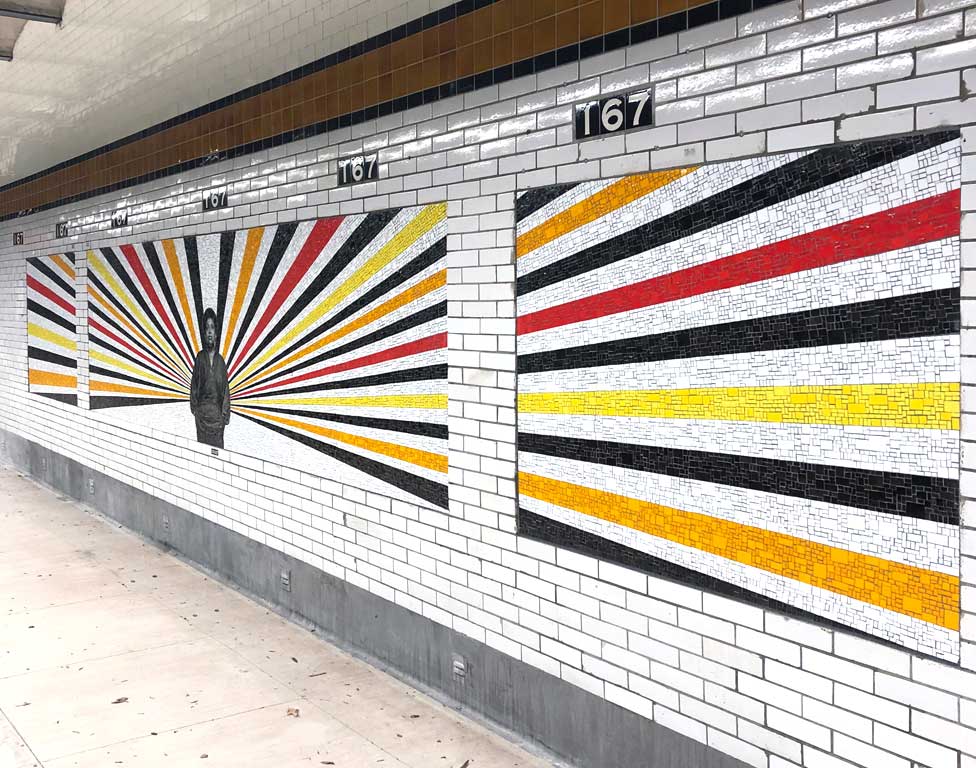 The other famous figures from the borough's history that make up the installation include Gil Scott-Heron, Tito Puente, Celia Cruz, James Baldwin, Maya Angelou, Reggie Jackson, and Justice Sonia Sotomayor.