April 25, 2014
The Fabulous Gloria Swanson


Actress Gloria Swanson at the Booth Theatre on Broadway where she starred in "Butterflies Are Free" in 1972, her last major stage role.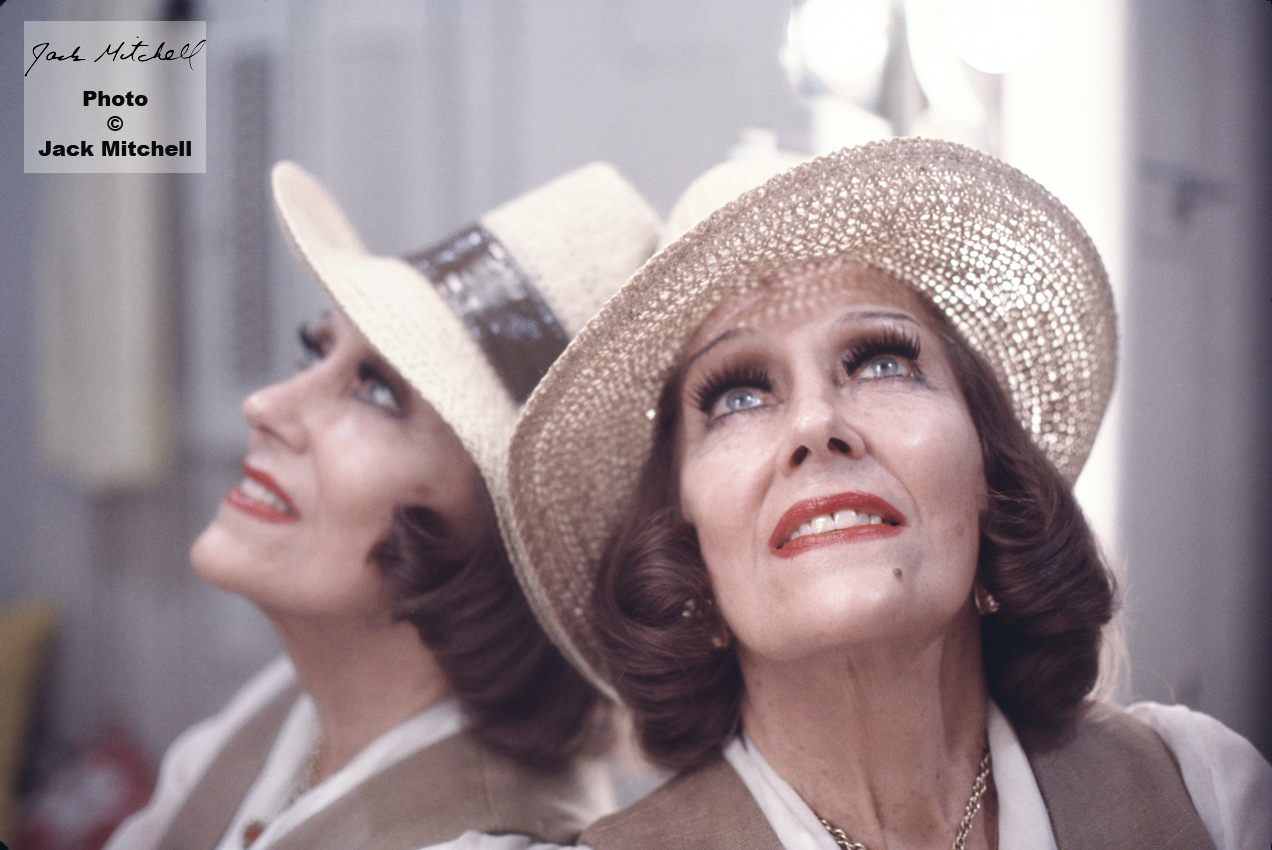 I love this color photograph I found in the archives of Gloria Swanson that Jack took in 1972. She was 73 years old and she and Jack had been friends (and he had been photographing her) since they first met in 1960. In Jack's own words: "This photograph was taken in her dressing room after Gloria Swanson had invited me to the performance of "Butterflies Are Free" and I suggested taking photographs afterwards. During the photographing she asked me if I would take a picture for her passport renewal. Being aware that the famous are reluctant to go to regular passport photographers I readily agreed to take the shot, adding that if Cecil Beaton could do Greta Garbo's passport picture I could happily do hers!" – Jack Mitchell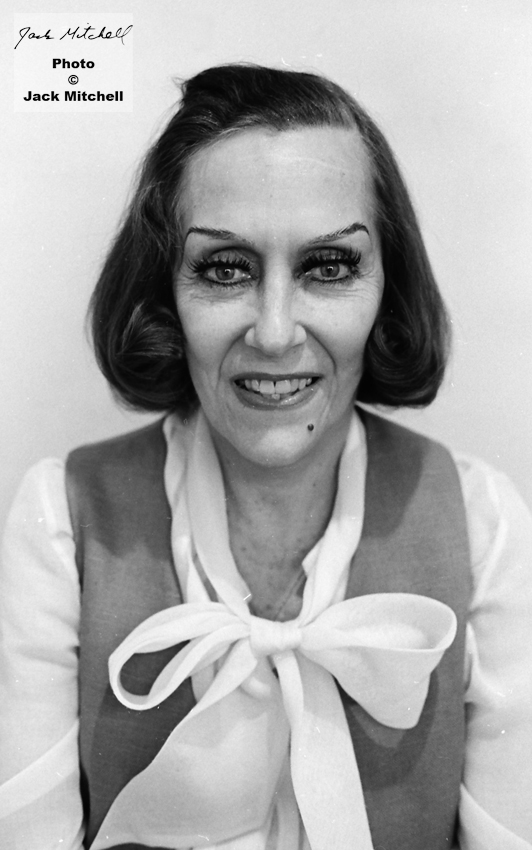 (Above) Passport Photograph of Gloria Swanson, 1972

Jack first met Swanson when he recognized her sitting in her chauffer-driven Rolls Royce limousine on Fifth Avenue. He introduced himself, saying he was a professional photographer, and since he had his camera bag with his Nikon slung over his shoulder he asked to take her photograph. She readily agreed. This is the very first photograph Mitchell took of her. There were thousands to follow.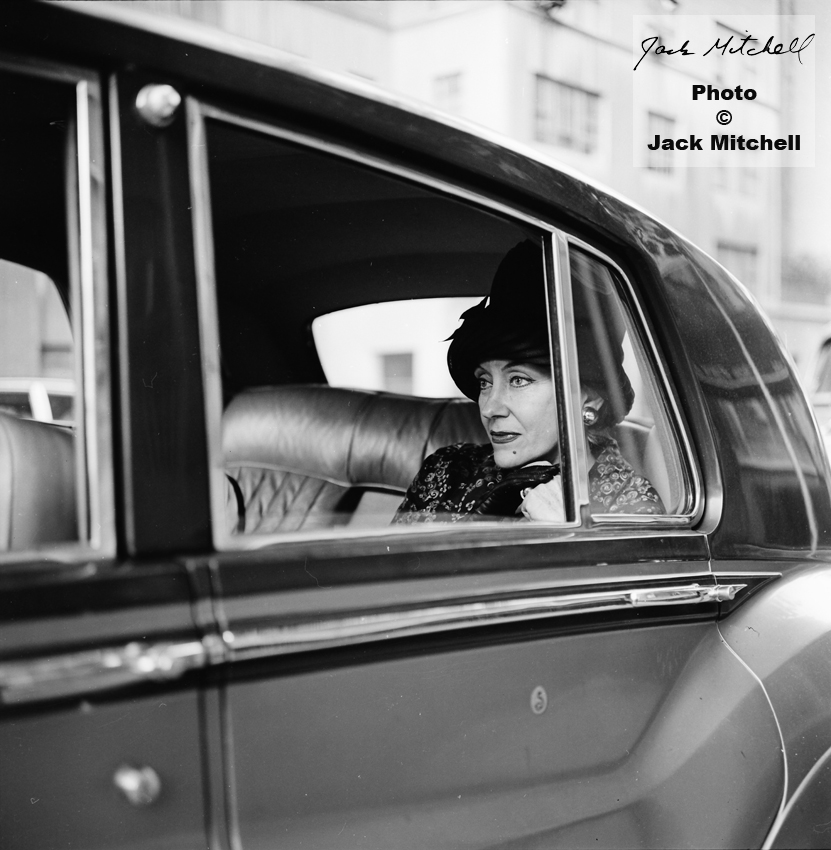 "I said I'd like to photograph you in your Manhattan home," Jack said. "She didn't say 'Why?', she said 'When?'
We did pictures of her in the bathtub...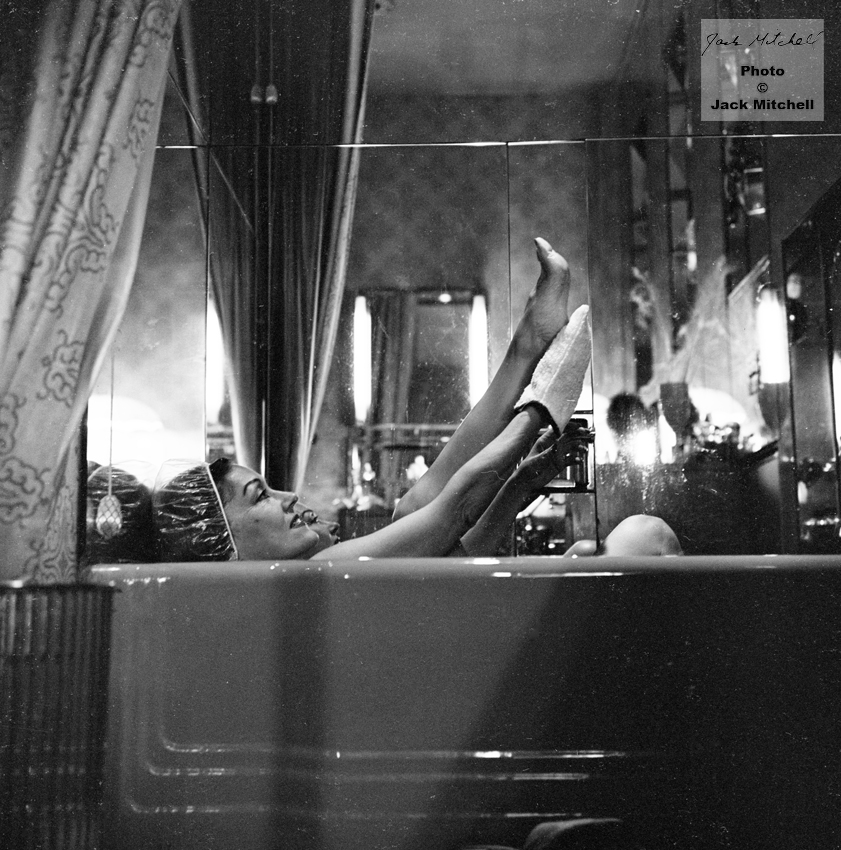 walking down the street while on a shopping trip,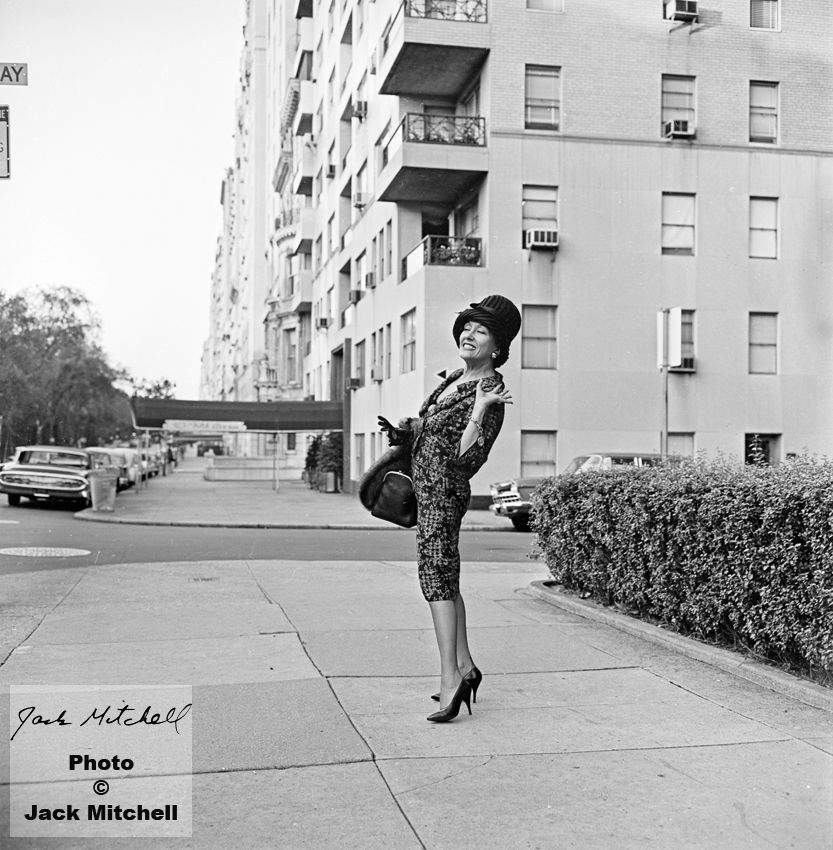 painting and sculpting...
even at her doctor's getting an electrocardiogram."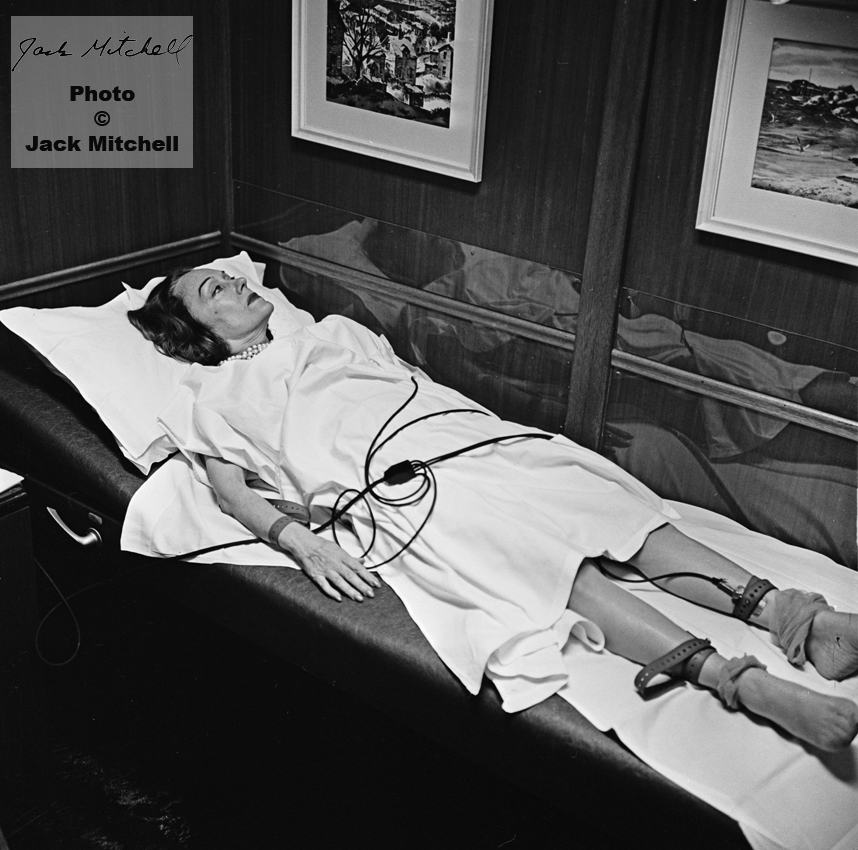 "Swanson was a big heath food aficionado. One time I was flying back to New York from a visit to my family in New Smyrna Beach, Florida, and on the way to airport I stopped at a famer's market and brought her a fresh heart of a palm tree, which is great in salad.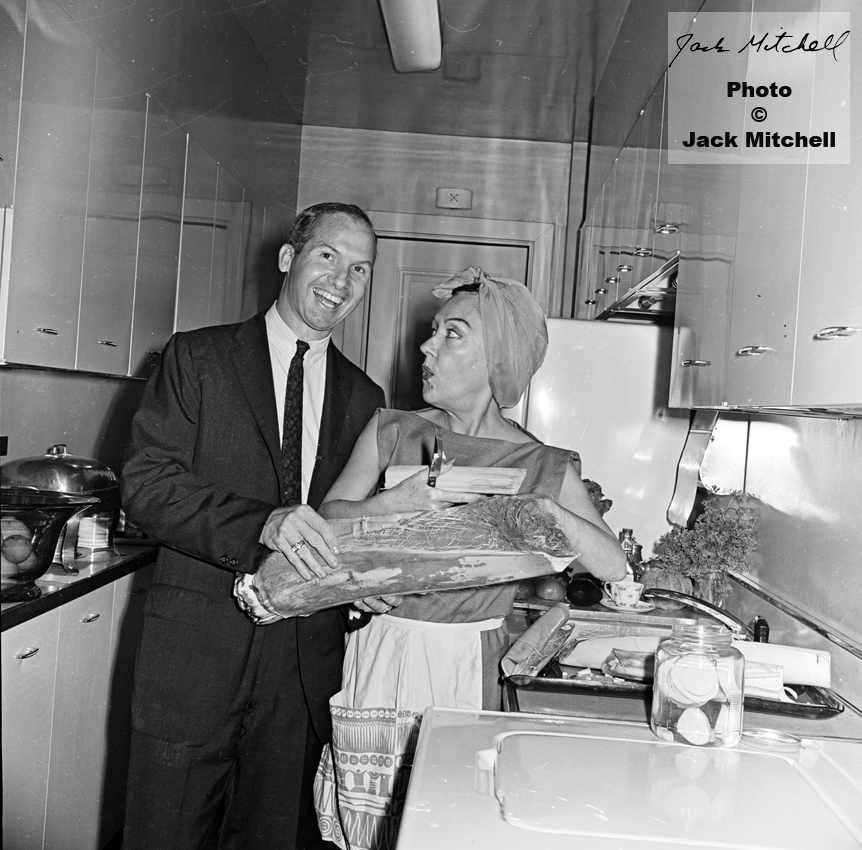 Luckily when we unwrapped it she was looking away when suddenly a huge Palmetto bug, a big winged roach, flew out of the package and hit the floor running. She never saw it and I certainly didn't say a thing. I could only hope that it wasn't a pregnant one!"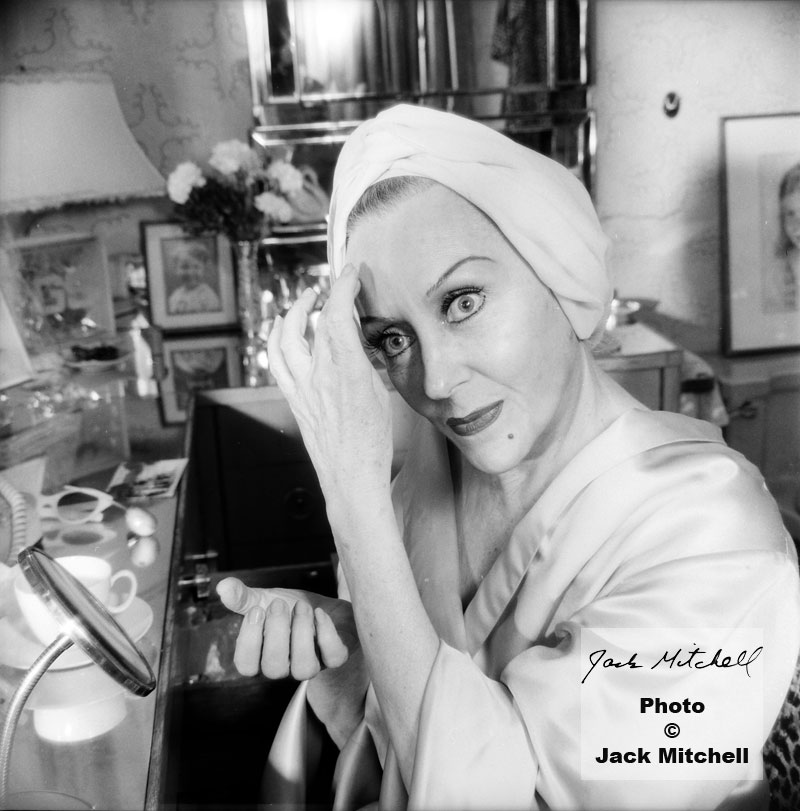 This is just a taste of some of the thousands of photographs Jack took of Gloria.